What Makes Toyota TRD Pro Models So Special?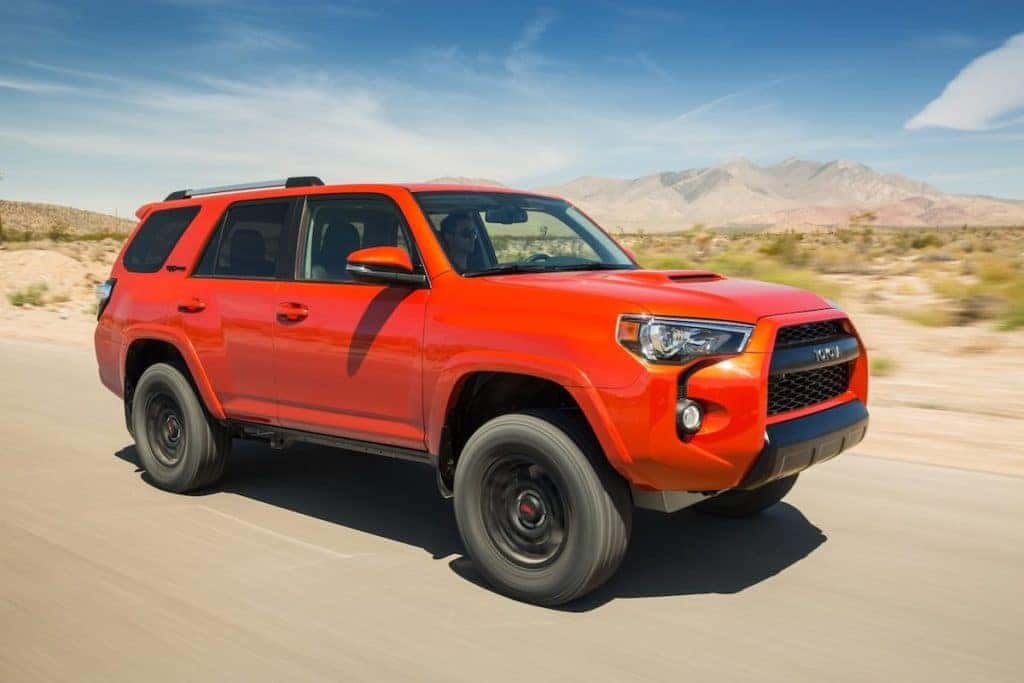 TRD Pro models are the pinnacle of Toyota's off-road performance. TRD stands for Toyota Racing Development and that division has been around for years. Starting back in 2014 with the Tacoma and Tundra, and the 4Runner and Sequoia eventually coming later, the TRD Pro series has sure been a hit. Buying a new Toyota TRD Pro model ensures your vehicle is the most capable and arguably the coolest factory-fresh model you can buy at Landers Toyota in Little Rock, Arkansas!
Click here to browse our new Toyota inventory.
The new Toyota TRD Pro series is for the road that is never traveled. Currently, Toyota offers four models available in TRD Pro: 4Runner, Tacoma, Tundra, and Sequoia. Each of the TRD Pro models are finished with exclusive interior and exterior trim to aid in their sporty nature. The interiors are accented in red and every year there is a special exterior color that is only available for the TRD Pro models.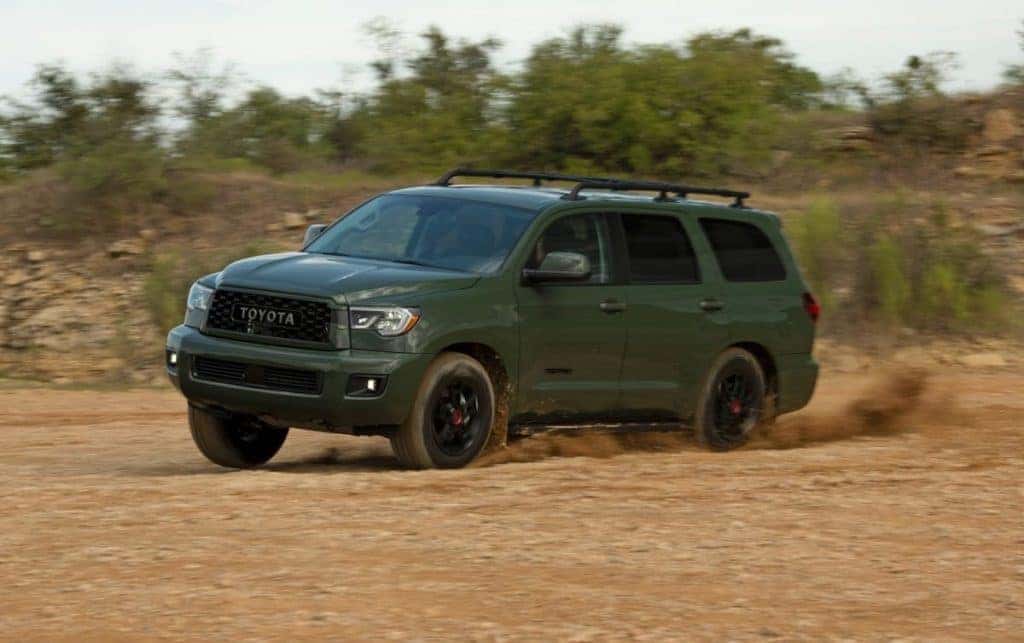 More on these exclusive colors – you can have your TRD Pro painted in standard hues like black, white, and gray. But if you're looking for the best of the best the TRD Pro series has to offer, you can choose the exclusive color for that model year. The TRD Pro exclusive colors for each year are as follows: Inferno Orange (2015), Quicksand (2016), Cement (2017), Cavalry Blue (2018), Voodoo Blue (2019), Army Green (2020), Lunar Rock (2021), Lime Rush (2022 for 4Runner), Electric Lime Metallic (2022 for Tacoma), and Solar Octane (2022 for Tundra and Sequoia). As of the time of writing, we know the 2023 4Runner TRD Pro exclusive color will be Solar Octane. You can also get a 2022 Tundra TRD Pro in Lunar Rock right now! We don't know if this will carry on through the years or if this will just be a launch edition special, but it looks incredible.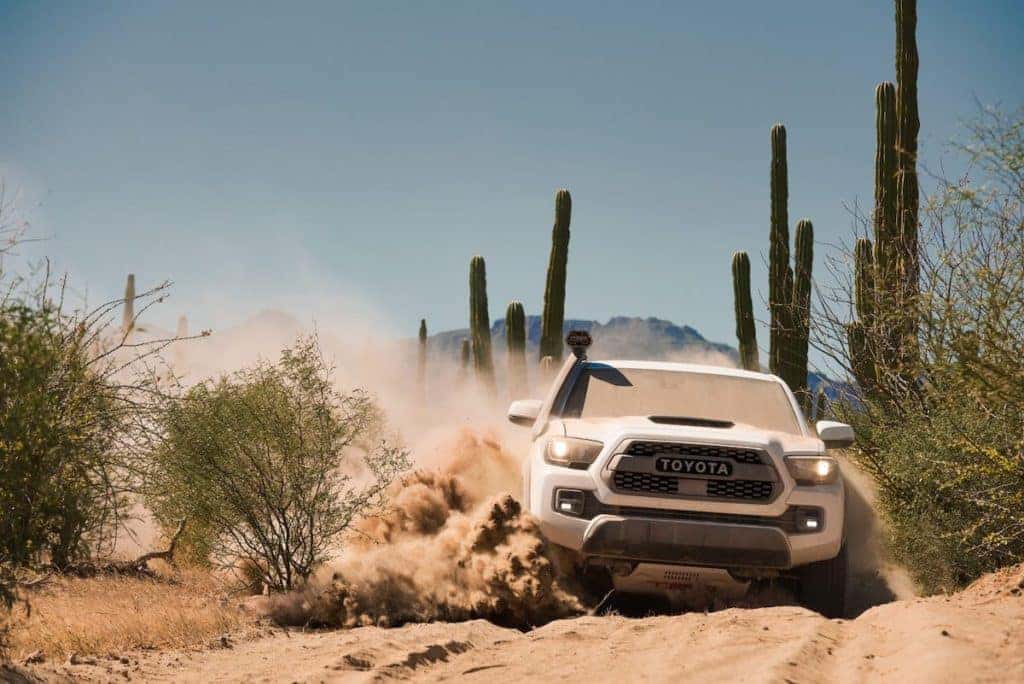 Not only do these models look the part, but the TRD Pro is all about performance. Choosing a TRD Pro will give you the creature comforts inside while mastering the terrain on the outside. The TRD Pro models come with forged BBS wheels that are made with rigidity in mind. These black-painted wheels can stand up to the gnarliest rock scratches and sand scrapes. The FOX shocks and tuned suspension make these vehicles handle well on-road and give a smooth and capable performance off-road. There are aluminum skid plates underneath the vehicle to protect the underpinnings from getting bashed up as you climb up even the toughest trails. The Rigid Industries LED fog lights shine brightly down the trail when the fun has taken a little longer than expected.
There are three advanced off-roading technologies you'll find in the TRD Pro: Multi-Terrain Select, Crawl Control, and Hill Start Assist Control. Multi-Terrain Select has five modes to choose from, which help regulate wheelspin by automatically adjusting the engine throttle and traction control. Crawl Control is just like low-speed off-road cruise control. This advanced system automatically modulates the throttle and brakes on five low-speed settings so you can keep your focus on navigating across difficult terrain. Hill Start Assist Control helps minimize the vehicle from rolling backward when you move your foot from the brake to the gas pedal, so you can move up the trail with confidence. Other features include the Multi-Terrain Monitor which provides several camera views around the vehicle to check for potential obstacles.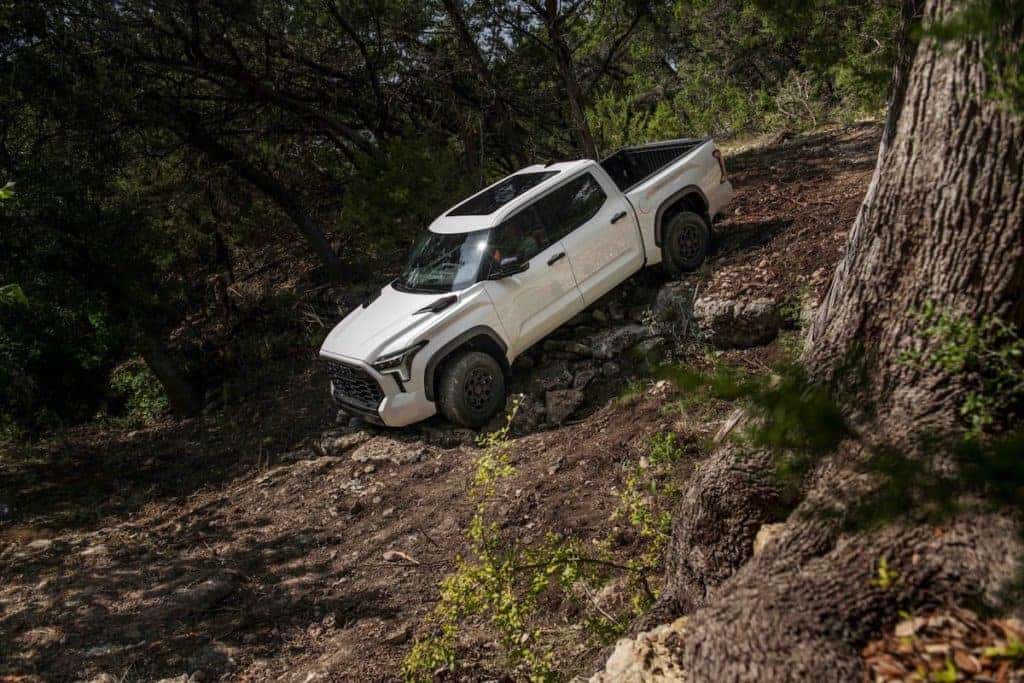 Above all, the TRD Pro vehicles are fun. Each has throaty exhaust notes, beefy roof racks, and slick snorkels to attach to your vehicle to make it capable and unique. Are you interested in buying a new Toyota TRD Pro model in Little Rock, Arkansas? Come see at Landers Toyota for a VIP experience!