Toyota, Others Researching Better Headlights for Pedestrian Safety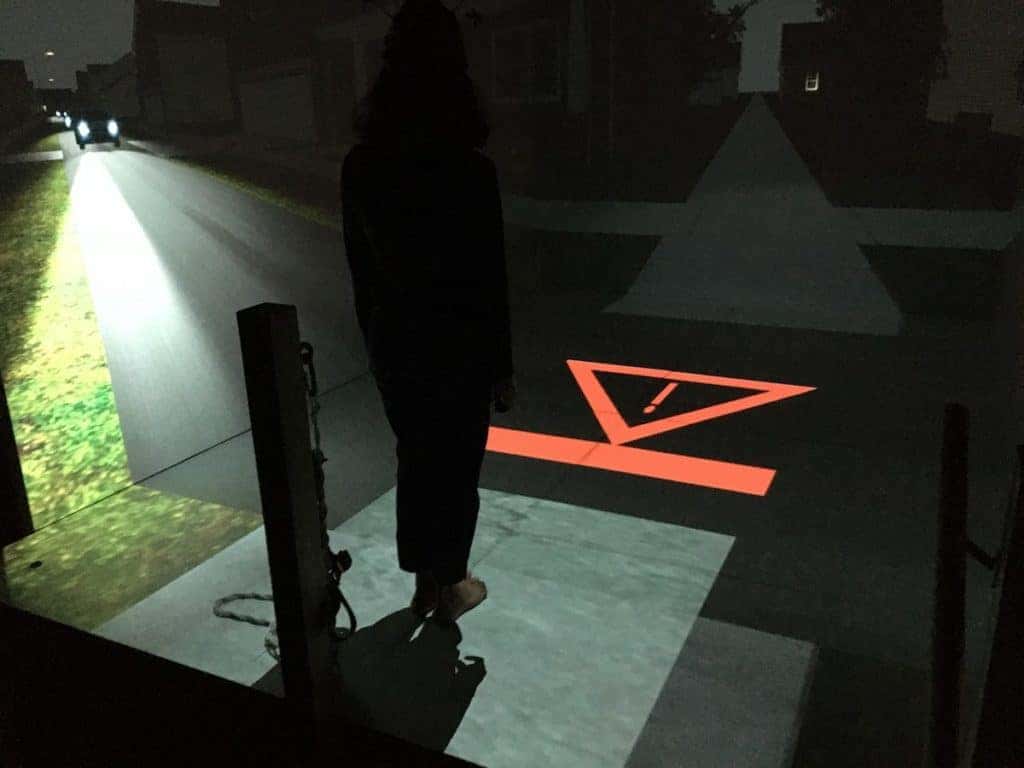 With the rise of smartphones and a multitude of distractions present while driving it's no surprise that distracted driving and traffic incidents are at an all-time high. Toyota and others are doing research where it counts to not only build some of the safest cars on the market but also make the roads safer for all. Between cyclists and pedestrians, the road is meant to be used by all. When behind the wheel of a car, it's easy to forget that.
Toyota's Collaborative Safety Research Center (CSRC) is part of a community of safety researchers and regulators working to understand the factors for pedestrian and bicyclist crashes. Recently, the CSRC has been studying new ways to communicate between vehicles and pedestrians by using adaptive headlights to reverse this troubling safety trend.
Adaptive headlights are a promising, high-tech feature that combines multiple LEDs and computer chips. This can allow vehicles to project multiple points and colors of light in addition to the wide beam that illuminates the road for the driver. Toyota's CSRC researchers and its partners at the University of Iowa studied how these adaptive headlight systems could potentially draw attention to vulnerable road users and even communicate with them to help reduce collisions.
"A lot of times the pedestrian or bicyclist doesn't know a car is coming up behind them," Rini Sherony, senior principal engineer at CSRC in Ann Arbor, Michigan, said. "If both sides know what exactly is happening, it can help improve safety."
Not only do brighter headlights help drivers at night see deer or other wildlife that like to jump out on the road in Arkansas, but they help pedestrians and bicyclists see the oncoming vehicles. Even just a few seconds can be the difference between a life or death situation.
"Vulnerable road-user crashes are some of the most difficult," Sherony said. "If you hit a human on the road who is not surrounded by metal, the potential level of injury can be very high even at low speeds. We're looking at ways we can save more people on the road."
We are proud to sell a brand of vehicles that is not only interested in making the road safer for all, but is actively making a change. If you're interested in adding a new Toyota to your garage, view our selection of new and used Toyotas here.