If You Can't Find It, We Will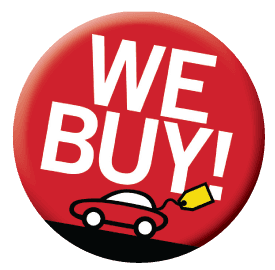 If you have been following the news and driving by dealership lots, you'll be quick to notice that inventory is looking a little thin. This car shortage is due to the pandemic and even a microchip shortage that has plagued the car industry for the better part of two years now. At Landers, you don't have to worry about not finding the vehicle of your dreams! We have several avenues of acquiring inventory so when you drive by a Landers store, you'll see a stocked lot and smiling salespeople ready to help!
If you are interested in purchasing a new vehicle from Landers Toyota in Little Rock, Arkansas, click here!
Our buying program at Landers is unmatched. We have a fully-staffed buying division of our company called Landers Buys Cars. Landers Buys Cars works strictly to buy cars from customers. You can follow the link, input your vehicle's information, and get an instant cash offer in seconds. If you own the vehicle free and clear and have the title, we can get you a check that same day, in most cases.
The flip side of this program is that we have new, high-quality inventory hitting our lot daily. While there is no such thing as a used car factory, we can get pretty close at Landers. We acquire the best inventory, with clean histories, and the most desirable options. Most dealerships are not able to do this and they have to buy new inventory at the auctions. Traditionally, auction cars are more expensive and not as well-kept. We ensure you're buying a quality product at Landers!
Whether you're interested in buying a specialty vehicle at Landers Toyota in Little Rock, Arkansas or you would like to quickly and easily sell your current vehicle for a fair price, you're in good hands at Landers!