2020 Toyota Avalon TRD in Little Rock, Arkansas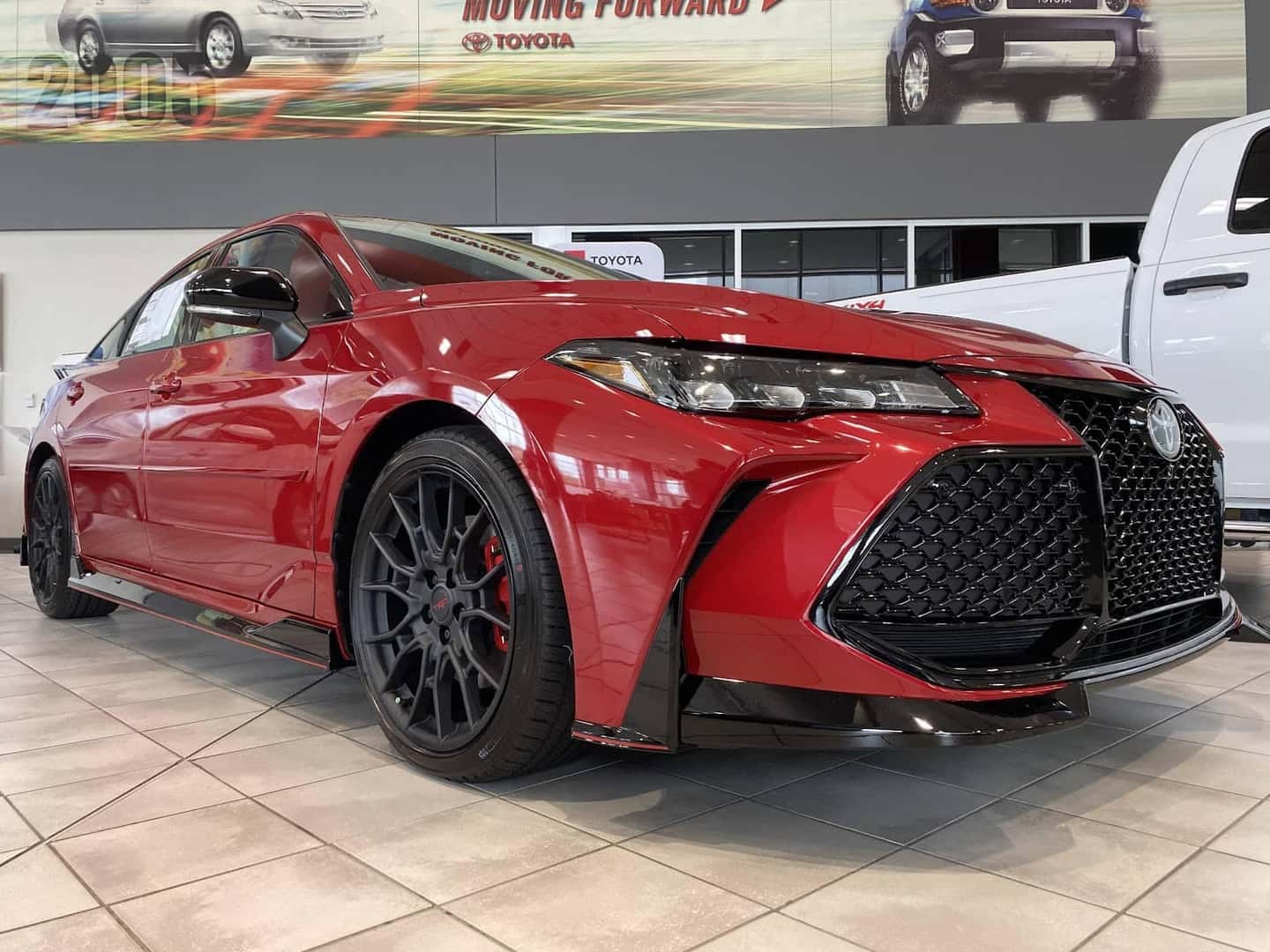 Looking for a 2020 Toyota Avalon TRD near Little Rock, AR? We're starting to build our selection of Avalon TRDs and would love to help you experience the TRD difference! Toyota Racing Development (TRD) strives to maintain key Toyota attributes such as quality, durability, reliability, all while bringing you top-of-the-line performance in your favorite Toyota models. Let's take a look at what sets the 2020 Toyota Avalon TRD apart from the competition!
Browse our selection of the 2020 Toyota Avalon TRD
What engine does the 2020 Toyota Avalon TRD have? The Avalon TRD sports Toyota's 3.5-liter V6 engine with eight speed automatic transmission and a hearty 301 horsepower.
Thicker underbody braces and unique coil springs highlight just how sporty the Avalon TRD is. A dynamic and responsive driving experience is only amplified by specially-tuned shock absorbers and TRD brakes that transform the 2020 Avalon into a racer's dream. What type of tires and wheels does the 2020 Toyota Avalon have? Glad you asked. The Avalon TRD makes use of 19 x 8.5 matte black alloy wheels with Michelin 235/40R19 all-weather tires. Floor it, kiddo.
We'll be honest: the interior of the 2020 Toyota Avalon TRD could give the exterior a run for its money. Black Sport SofTex seating is complemented quite nicely by heated front seats and Ultra-suede inserts. Red trim and red seat belts invigorate the Avalon's interior, giving it the aggressive personality you never thought it would have. Red, red and more red. The Avalon sports a leather-wrapped steering wheel with red stitching and a red shift-knob with emblazoned TRD logo. Seriously. This vehicle is souped up and ready to make a name for itself.
You'll fall in love with the 2020 Toyota Avalon TRD's red pinstriping on key aero body elements such as the front splitter, side aero skirts, trunk lid spoiler and rear diffuser. Spit some fire and don't fret singing those stainless steel TRD exhaust tips. The Toyota Avalon TRD comes in three two-tone exterior colors: Supersonic Red, Celestial Silver Metallic or Windchill Pearl. Fans on single-tone paint coats will be stoked to hear that Midnight Black Metallic lets you amp up the aggression even further.
Interested in taking a 2020 Toyota Avalon TRD for a spin? We'd love to have you drop by and help you get behind the wheel! You can fill out our contact form, give us a call or use the map located on the right to visit us in person. We hope to see you soon at Landers Toyota in Little Rock!